Anne Graham, LCPC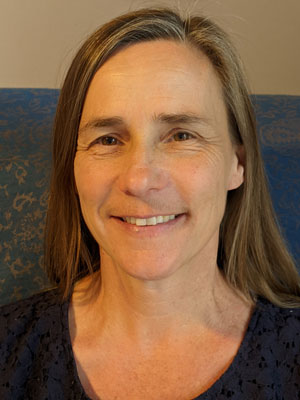 Counseling is a way to find support and understanding, to have a professional to walk alongside you as you move toward the life you want. If you are going through a change, you feel like you don't belong, or you are ready to heal from a difficult experience, a therapist can help you feel safe and empowered. Hiding or avoiding the pain you feel may be preventing you from living a full life. We will work together to find the skills and mindset to allow you to move through difficult feelings and find your courageous, authentic, vibrant self.
I hope to create a place where you feel understood and accepted. I believe each client is unique and is an expert on themselves, so we will collaborate to find approaches that work for you. Techniques I may use include Acceptance and Commitment Therapy, feminist therapy, Existential therapy, Somatic Experiencing, and nature-based therapy. I have worked successfully with clients in-person and via telehealth. I work with clients on concerns such as anxiety, depression, identity development, transitions, and trauma. I welcome people of diverse ethnic and cultural backgrounds and provide affirmative care to people who identify as a sexual or gender minority.
Whether you want to feel more at peace, find meaning in your life, or learn more about yourself, I'd be happy to have a free initial conversation to help you decide if you would like to work together.
About me:  I'm originally from Virginia and have enjoyed living and hiking in Missoula for 26 years. I have three children, two of whom are grown. After being a Spanish teacher for 20 years I pursued my dream to become a counselor. I received an MA in Clinical Mental Health Counseling from the University of Montana in 2019, and my LCPC in 2022.
Insurances accepted: Medicaid, BCBS, Blue Edge, Aetna, Healthy MT Kids-plus, Allegiance, Interwest, Missoula County Employee Benefits Program, Pacific Source, First Choice, Optum/UHC, MT Health Co-Op, Cigna, cash pay/out of pocket.