Daniella Rinehart, PCLC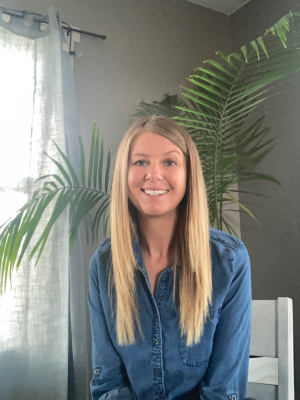 Hello! I'm Daniella Rinehart, a dedicated therapist in the process of obtaining my LCPC License in the captivating state of Montana, a place I've called home for most of my life. Immersed in the splendor of Montana's landscapes, hiking trails, and mountains, I've discovered profound joy and adventure, inspiring a dream to integrate these natural elements into my therapeutic practice to spark resilience, confidence, and healing.
While my experience primarily focuses on working with young individuals between 5 to 18 years old, my doors are always open to anyone, regardless of age. My approach centers on guiding individuals to uncover their identity, sense of purpose, and feelings of belonging. In this journey, we explore your values, beliefs, and perceptions to enhance your self-awareness and understanding of who you truly are, who you aspire to be, and how to heal from past adversities.
Through gaining a deeper insight into your reactions to life's varying situations, I believe we can harness empowerment by recognizing the control you possess to effect changes or shift viewpoints that resonate with your aspirations. Therapy, as I see it, is an evolving journey of discovery, growth, and at times, delving into the realm of psychology. It's our joint venture aimed at promoting wellness, healing, and personal development.
My interest also extends to applying Trauma-Informed Practices in therapy. This involves helping clients understand their trauma responses and teaching mindfulness techniques that can help them gain more control and power over their lives. Acknowledging that every client is a unique individual with distinct needs, dreams, and healing journeys, I'm excited to meet and work with you to delve deeper into your unique journey towards healing and self-discovery.
Insurances accepted: Blue Cross Blue Shield, Aetna, Allegiance, Pacific Source, MT Health Co-Op (Utah health Plans), Allegiance-Cigna, Healthy MT Kids – under Blue Cross Blue Shield. Out-of-pocket is $90/session.