Greg Luther, PCLC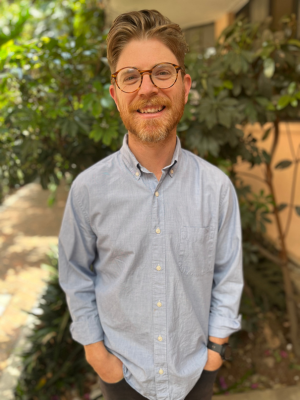 Welcome! My work in counseling has touched many lives and scenarios: I've supported individuals wrestling with anxiety, depression, trauma, and grief, as well as those facing relationship difficulties and significant life changes.
My counseling journey has taken me from a cancer center, where I provided comfort and understanding to patients in their final stages of life, to an international clinic in Mexico City. There, I had the opportunity to work with a diverse array of clients, each with their unique cultural backgrounds and life stories.
At the heart of my approach is the understanding that each person is an individual, and therapy should be personalized to match your unique needs and circumstances. Our therapeutic journey will be a collaborative effort, and together, we'll find the strategies and interventions that work best for you.
I firmly believe that the relationship between client and counselor is the cornerstone of effective therapy. My approach combines various experiential and cognitive techniques, drawing from existential theory, Cognitive Behavioral Therapy (CBT), and internal family systems. I like to think of myself as someone who is naturally curious, empathetic, and attentive. The goal of our therapy sessions will always be to create a safe, nurturing environment for you to explore, grow, and heal.
I am honored to offer my services in both English and Spanish, and I look forward to embarking on this journey towards healing and self-discovery with you. I look forward to working with you on your journey towards healing and self-discovery!
Insurances accepted: Blue Cross Blue Shield, Aetna, Allegiance, Pacific Source, MT Health Co-Op (Utah health Plans), Allegiance-Cigna, Healthy MT Kids – under Blue Cross Blue Shield. Out-of-pocket is $90/session.