Jonnie E. Leifer, LCSW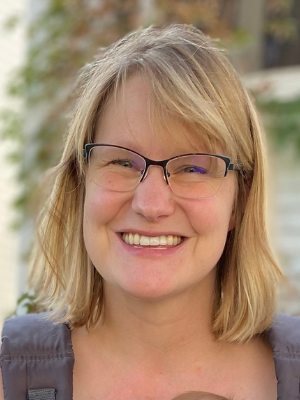 Hello, my name is Jonnie Leifer and I am a Licensed Clinical Social Worker (LCSW). It takes courage to seek therapeutic services because it often requires a person to be vulnerable and authentic to the difficult emotions we all experience. I truly believe the strongest individuals are the ones who can ask for help, admit imperfections and turn "mistakes or failures" into learning experiences.
I completed a Bachelors in Human Services in 2012. I continued my education at the University of Montana and received a Masters in Social Work in 2018. My journey to becoming a therapist was inspired by my own struggles with mental health and discovering that resilience had been within me the entire time. I realized that the support and encouragement from others had helped me through some rough times, and I had the capacity to do the same for others.
I have worked in a variety of settings including: acute inpatient mental health facilities, (both children and adults), within the school system, and case management for individuals with physical disabilities. I specialize in early childhood development, attachment based parenting and working with individuals diagnosed with Autism Spectrum Disorder. I work with children (4 and older), teens and their families.
Understanding the function of behaviors and learning about emotions are imperative to developing strategies and new skills that improve relationships and overall wellness. When working with children, I create a fun space to teach social emotional awareness and develop skills through play and books. My therapeutic approach relies on developmental, trauma informed and attachment based theories.
I utilize CBT, narrative therapy, mindfulness and motivational interviewing in a therapeutic setting. I've chosen Missoula as my home because I love canoeing, huckleberry picking, mountain climbing, and its rich community. I find joy in playing with mud, (either gardening or in a ceramic studio), experimenting with baking, restorative or yin yoga and spending time with my family.