Laura Barber, LCSW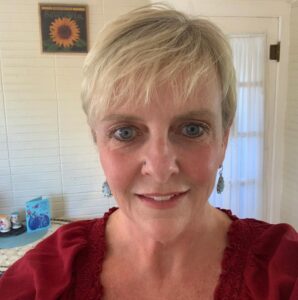 My name is Laura Barber and I live and work in the beautiful Bitterroot Valley of Montana. I am a Licensed Clinical Social Worker, and obtained my BSW at University of Montana in Missoula, and later completed graduate school at Walla Walla University also in Missoula.
I have worked in several areas of social work and therapy, including the inmate population, Hospice, and adults with severe and disabling mental illness. I have a background in Gerontology, addiction, and trauma as well, and focus on strength-based, client-focused methods of offering support and therapy to my clients.
I believe my clients all have the inner ability to grow and heal, and it is my job to assist them in finding the tools and answers that work best for them. Although I use clinical and proven methods of therapy and support, I also focus on mindfulness and the exploration of individual interests and needs in support of growth and development based on each client I work with.
I am happy to offer a consultation to allow clients the opportunity to determine if we might be a "good fit" in working together. I encourage clients to explore the potential outcomes they would like to achieve through therapy, and work to collaborate on meeting those goals in a realistic and timely way. I look forward to working with you!