Bridgett Beal, LCSW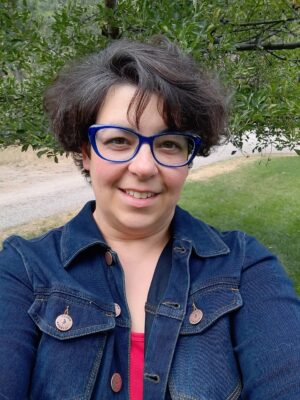 My name is Bridgett Beal and I have been fortunate enough to call western Montana home for my entire life. I now live outside of Missoula with my family.
I am an LCSW with a Bachelor's degree in psychology and MSW from the Missoula campus of Walla Walla University. I have worked as a child and family therapist for the last several years, helping families across the state navigate challenges and improve relationships. In addition, I have worked as an advocate and volunteer with people experiencing intimate partner violence and I serve as a trustee on my local school board.
It can feel overwhelming to ask for help. My job is to provide a safe, nonjudgmental space for you to tell your story and choose your path. I recognize that each person is the expert of their own experience, and each of us holds the potential to grow and change.  I enjoy working with adults and older adolescents to identify what matters to them and provide thoughtful and compassionate guidance as they work toward their goals and improve their lives.  I employ a variety of approaches to address clients' concerns including solution-focused therapy, feminist therapy, narrative therapy, and cognitive behavioral therapy; I strive to tailor my approach to each client to ensure our work together meets each client's unique needs.
Insurances accepted: Medicaid, BCBS, Blue Edge, Aetna, Healthy MT Kids-plus, Allegiance-Cigna, Interwest, Missoula County Employee Benefits Program, Pacific Source, First Choice, Optum/UHC, MT Health Co-Op, cash pay/out of pocket.