About the job position
We are looking for a couple of counselors to join our team!
Work in an office and/or remote – we take care of the business end of things. You get to focus on the clinical end. Create your own hours and pick your clients! You get to be independent and part of our community.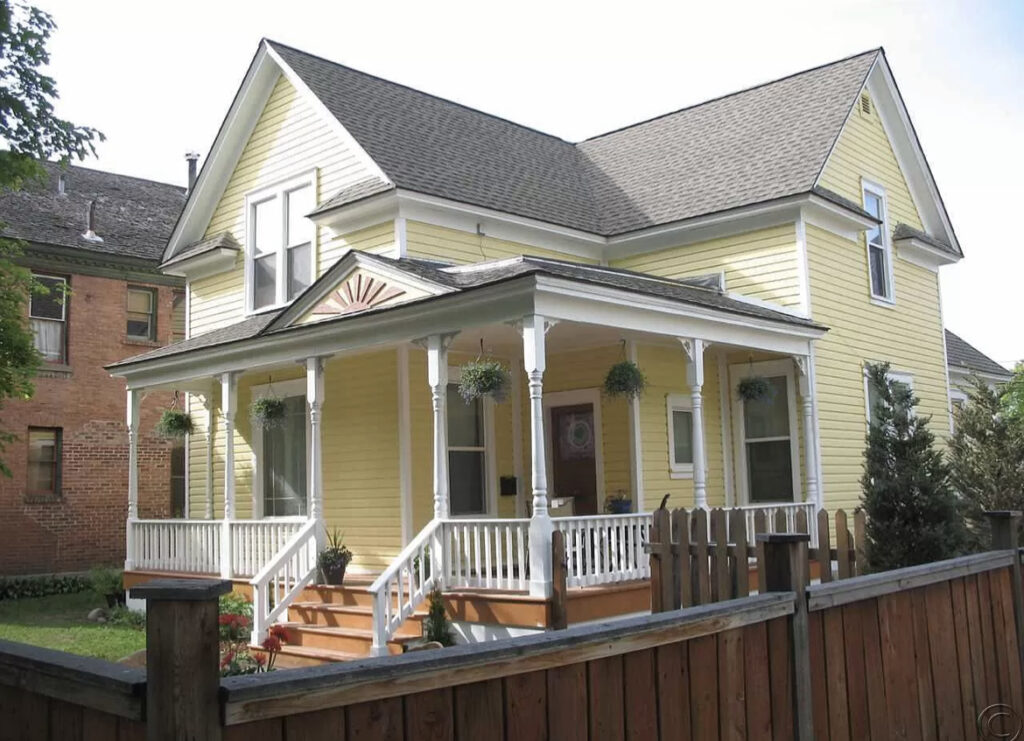 Our local Missoula offices have multiple rooms that are beautifully furnished with big windows and natural light. There is the opportunity to consult with other counselors on staff and seek support from other professionals within our Sunflower community. (Not to mention hanging out and making cookies and chili during the winter – and picnics and BBQ's coming up in the summer.)
A lot of the counselors we have work 4 days out of the week – and counsel half the time that some might at an agency. It's important to us that you get to focus on your family and your projects. And that you're having fun. Because this is your life.
Here's one of our offices: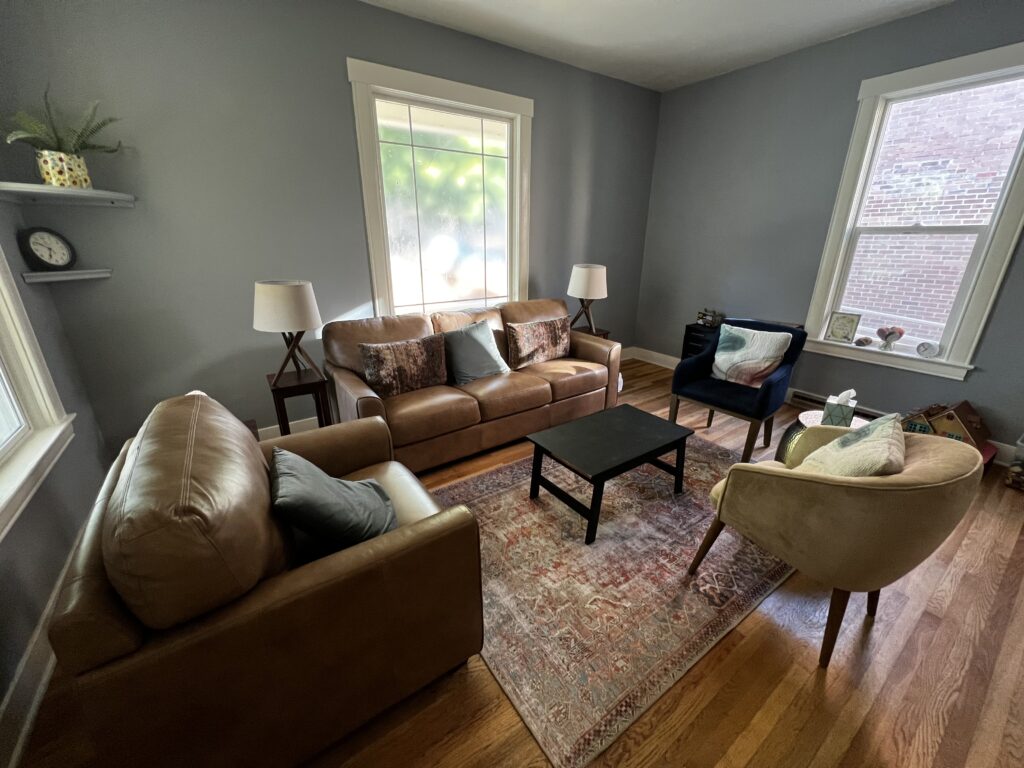 Here's another one: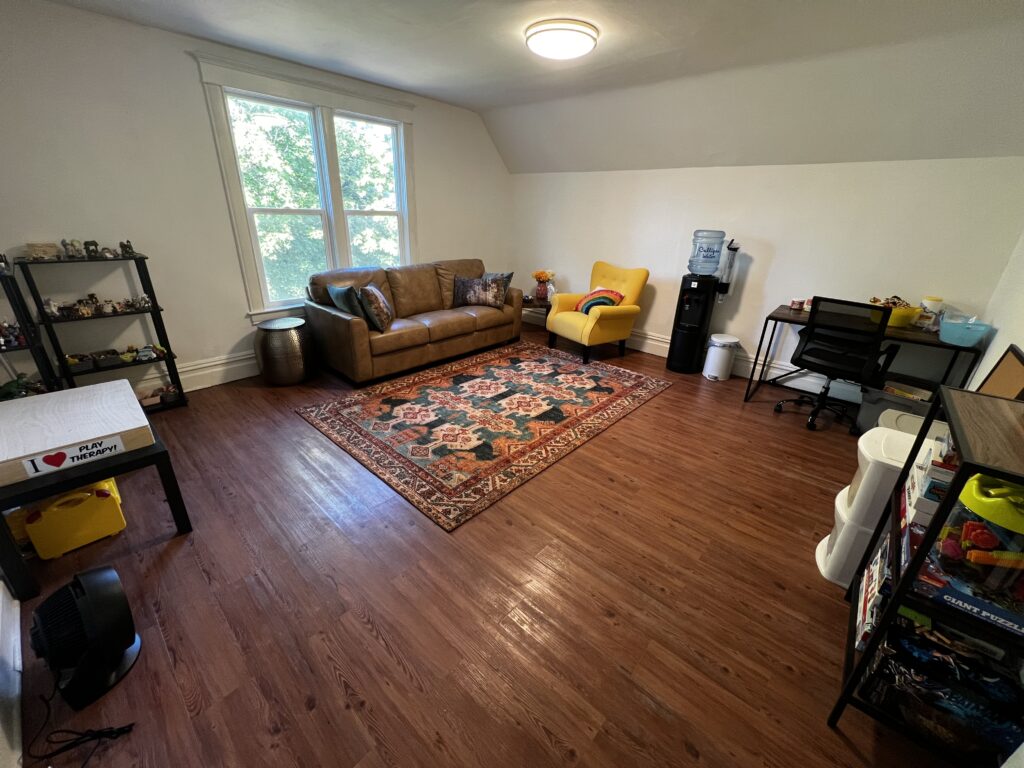 Online and/or In-Person
Sunflower Counseling Montana is based in Missoula, Montana. But you can work from any town or city in Montana. This is because we provide counseling services through a Telehealth platform as well as in-person/in-office.
You get to choose if working at home or in the office works best for your own unique style. Our therapists serve children, adolescents, adults and families within the community encouraging positive changes and growth while using evidence-based practices.
Our ideal candidate is licensed as an LCPC, LCSW, or LMFT.
(With this said, we do occasionally hire unlicensed counselors. We help our unlicensed counselors to become licensed by pairing them with one of our supervisors we have on staff.)
We are looking for someone who is independent and self-motivated to make a difference.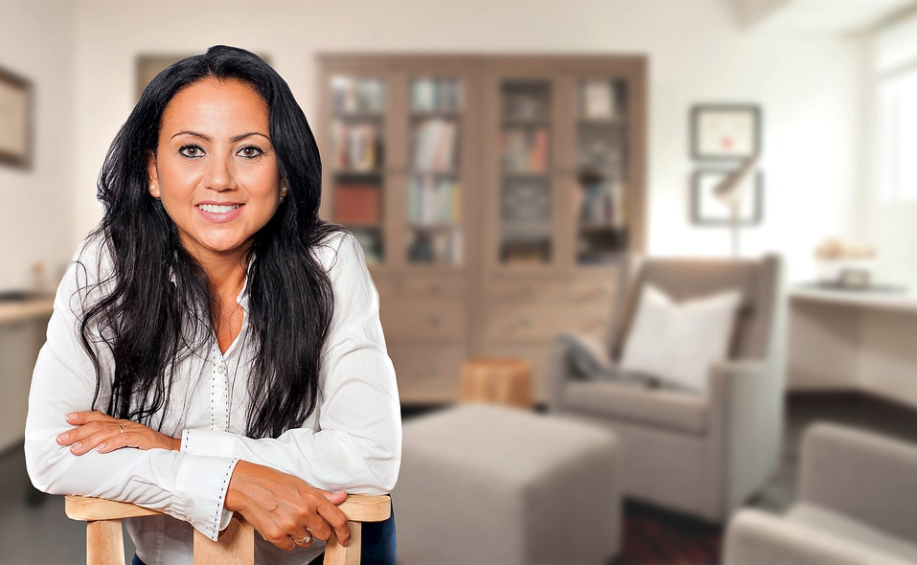 Job Details for a Counselor/Therapist
Pay: Extremely competitive
Job type: Full-time
Number of positions open for this position: 2
Schedule: You create your own, flexible
Benefits: Health Insurance, Dental and Vision
Location: Online or in-person or both (you get to decide)
Community
At Sunflower Counseling MT, we strive to create an enriching and engaging environment for our clients and staff. To achieve this, we regularly organize events that foster a sense of community, promote learning, and spark meaningful discussions. One of our most popular events is our book club, where we delve into thought-provoking reads and often have the privilege of inviting the authors themselves to join us, either in-person at a conference center or via Zoom.
Recently, we were honored to have Dr. Anna Lembke, the New York Times best-selling author and professor of Psychiatry at Stanford University School of Medicine, engage with our group in a Q&A workshop about her groundbreaking book, "Dopamine Nation." Dr. Lembke was impressed with the insightful questions and lively discussion that ensued.
This month, we are thrilled to announce that we will be exploring "TED: The Empowerment Dynamic" by David Emerald. Mr. Emerald will be joining us via Zoom, offering our group a unique opportunity to learn directly from the author and delve deeper into the concepts presented in his book.
In addition to our book club, we also host a variety of workshops aimed at broadening our understanding and enhancing our skills as mental health professionals. Some of our past workshops include a transformative horse whisperer workshop at a rented ranch, where we learned valuable lessons in communication and empathy. We have also organized an LGBTQ+ affirmative care presentation to educate ourselves on how to better serve and support these communities in our practice.
We take pride in fostering a space that encourages growth and curiosity, and we are committed to continuing to provide these valuable experiences to our clients and staff.
Exceptional Supervision Opportunities for Provisionally Licensed Counselors
We are dedicated to supporting the professional development of provisionally licensed counselors by offering exceptional supervision opportunities. When you join our team, you will be paired with one of our experienced supervisors for weekly individual supervision sessions. These sessions are designed to provide personalized guidance, constructive feedback, and mentorship, enabling you to refine your therapeutic skills and grow as a practitioner.
In addition to individual supervision, we also offer group supervision opportunities, fostering an environment where you can learn from and collaborate with like-minded professionals. Our group supervision sessions are a fantastic way to share experiences, discuss challenges, and explore various approaches to therapy with your peers. Our supportive and collaborative group encourages open dialogue and constructive feedback, allowing you to continuously hone your skills and develop your unique therapeutic style.
We take pride in nurturing a community of dedicated, compassionate, and skilled counselors who are committed to providing the best possible care to our clients. By offering comprehensive supervision opportunities, we ensure that our provisionally licensed counselors are well-equipped to excel in their careers and make a meaningful impact in the lives of those they serve.
CEU (CONTINUING EDUCATION UNIT) PROGRAM:
One of our goals at Sunflower is to offer a designated amount of CEU reimbursement and payment to support our counselor community for professional development. This is our way of helping pay for these trainings, while also honoring that everyone has different specialties and unique skills and interests. Remember it is an important part of our profession to continue to learn and improve our skills by attending trainings and gaining valuable knowledge. As you know, licensed clinicians are required to complete 20 hrs of CEUs each year. And we are here to help in this journey!
Candidate must:
At a MINIMUM, have the required State License to practice as a Licensed Clinical Social Worker or Licensed Clinical Professional Counselor, (on occasion we do make exceptions for provisionally licensed candidates).
Be able to pass a background check.
Be capable of completing assessments, treatment plans and therapy sessions along with the ability to complete clinical notes/required paperwork in a timely manner.
Have the capability to render therapeutic services in a number of mediums, including face-to-face and Telehealth.
Pay: Competitive, based on experience.
Schedule: Monday to Friday (flexible-set your own schedule, pick your own clients, work from home).
License/Certification:
Mental Health Counselor, Licensed Clinical Social Worker, Licensed Marriage and Family Therapist (must be licensed).
This job is ideal if you are:
Dependable — more reliable than spontaneous
Autonomous/Independent — enjoys working with little direction
Hard-working and motivated– completes paperwork in a timely manner
Work Remotely or at our office (we let you choose what works for you. You can do both if you feel like it.)
Job Types: Full-time, Part-time.
Education: Master's (Required)
Experience: Social Work/Counseling: 1 year (Required with some exceptions)
Thank you!
EMAIL resume, cover letter and three professional references to Kerry@sunflowercounseling.com