Austin Charvet, PCLC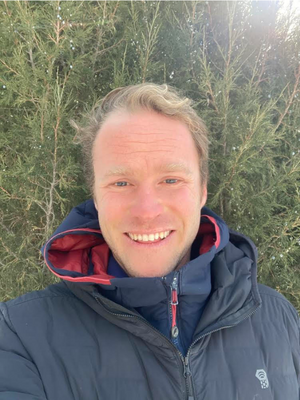 Welcome to Sunflower! I believe that seeking support for change and healing can be an intimidating first step. Making it this far speaks to the commitment you have already made to your personal betterment and well-being. I am excited to witness this momentum and am ultimately honored to support you along the way towards whatever personal growth, awareness and self-discovery you seek.
My name is Austin (He/Him) and I have a Master's Degree in Clinical Mental Health Counseling from the University of Montana. My non-clinical background is rooted in wilderness expedition guiding for transitional aged youth and adults across the Inner Mountain West. The love I have for the outdoors, and its intertwined community, has shaped and rooted me in Missoula for the last 15 years.
I strive to foster a safe environment for all identities to bring all their true selves to counseling. My therapeutic approach is strongly rooted in Person Centered Therapy, informed by CBT and Inspired by Narrative and Mindfulness modalities. With this eclectic affinity, I assume an integrative approach to the therapeutic process – and I'm excited to cater whatever styles best fit yours. I have an extensive background working with adults and transitional aged youth navigating depression, anxiety, trauma, substance use, grief, and relationships in a multitude of settings.
I believe that creating positive shifts in life is one of the hardest and most worthwhile endeavors we can explore with our time. I would be honored to provide a supportive space, utilizing evidence-based techniques while fostering a therapeutic relationship. Together, we will cultivate and expand your inherit strengths on your journey towards change.
Insurances accepted: Blue Cross Blue Shield, Aetna, Allegiance, Pacific Source, MT Health Co-Op (Utah health Plans), Cigna, Healthy MT Kids – under Blue Cross Blue Shield. Out-of-pocket is $90/session.