Elizabeth Talbert, SWLC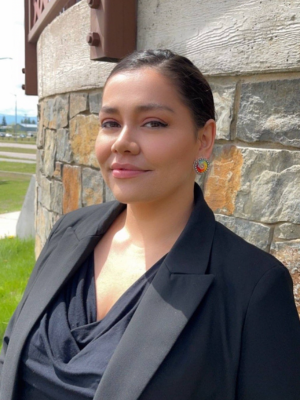 I am thrilled to embark on my new path with Sunflower Counseling, bringing with me an unwavering passion and drive to provide meaningful support to families as they navigate their unique therapeutic journeys. My therapeutic services extend to children, adults, couples, and families, emphasizing my belief in comprehensive care.
Prior to joining the nurturing environment of Sunflower Counseling, I honed my skills in the Child Welfare System and within my Graduate program. This experience has endowed me with proficiency in workflow development and management, along with the ability to provide guidance and support to both families and team members.
My background includes a comprehensive understanding of Federal and Tribal Policy, which adds a unique dimension to my capabilities as a therapist. Furthermore, I have dedicated considerable time and effort to assist clients in maneuvering the various resources available to them. This covers a broad spectrum of services, including but not limited to behavioral, emotional, and substance-related support.
In my role as a therapist, I bring my expansive knowledge, dedication, and compassion to every client interaction. I am committed to understanding the individual needs of each family, working collaboratively to craft a personalized approach towards healing and growth.
Insurances accepted: Blue Cross Blue Shield, Aetna, Allegiance, Pacific Source, MT Health Co-Op (Utah health Plans), Allegiance-Cigna, Healthy MT Kids – under Blue Cross Blue Shield. Out-of-pocket is $90/session.