Graham Bacon, PCLC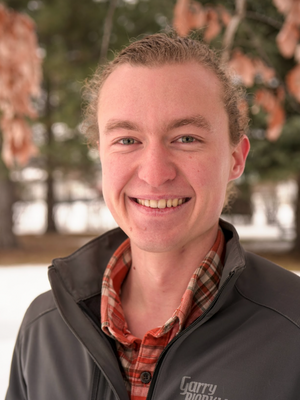 Welcome! My name is Graham, I'm an individual and couples counselor here at Sunflower. I am a Licensed Professional Clinical Counselor Candidate (PCLC) who is often found bouncing around the trails of our beautiful home. I've worked with a wide range of client concerns from navigating trauma, PTSD, depression, anxiety, couples conflicts, and substance struggles.
Wherever you are in your life, I'd love to get to know you and see what healing we can accomplish together. I am constantly amazed by the resourcefulness that clients have used to survive through the hardest parts of their lives. Oftentimes, making it through also means that we have developed parts of ourselves that are tough enough to cause us problems we can't solve alone. I see my job as a therapist as being that other person who helps you create a safe and curious space to heal the frustrations between those parts that feel stuck and the parts that help you thrive.
My counseling draws from internal family systems, person-centered, and attachment-based therapies to create an approach that is both holistic and centered on the science of human development. My hope is that we can deepen your sense of confidence and well-being while also building the tools, strengths, and awareness to address the concerns that have you feeling stuck.
My door is open, and I'd love to meet you.
Warmly,
Graham
Insurances accepted: Blue Cross Blue Shield, Aetna, Allegiance, Pacific Source, MT Health Co-Op (Utah health Plans), Cigna, Healthy MT Kids – under Blue Cross Blue Shield. Out-of-pocket is $90/session.