Jena (Willis) VonFeldt, LCSW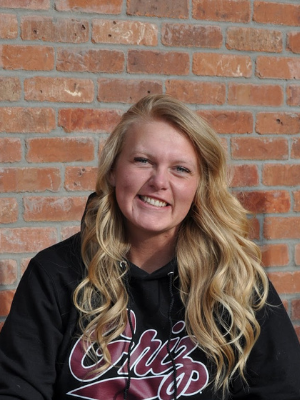 Hello and welcome kids, teens, and families! My name is Jena and I love helping people find their drive and desire towards feeling healthy and capable. I love the "aha" moments both big and small. I really love helping people find the communication skills they need to feel heard and understood in their lives.
I'm a mother and therapist serving the Greater Flathead Valley area. I was raised and educated here and call it home.
I have lifelong experience working within nonprofits and community based supports. I am thrilled to now be one of those supports and work in and connect to the resources we have locally. I have a Masters of Social Work from the University of Montana after graduating in 2019, before that I went to Gustavus Adolphus College in Minnesota (Go Gusties!) and played collegiate softball. I am now a LCSW and working towards my Mental Health Sport Performance certification.
I use all these experiences to help you work towards functional goals in the context of your own life. I love working with adolescents and adults of all backgrounds to support you individually in finding what kind of person you want to be. Specifically, I use methods from ACT, IPT & DBT (see above for definitions) to serve those who are struggling with Perinatal Mental Health, Anxiety, Women's Health, Communication, Developmental/Physical Disabilities, and/or Grief.
Here are my areas of interest:
ADHD, Anxiety Disorders, Autism, Behavioral Issues, Blended Families, Career and Life Counseling, Child & Adolescent, Chronic Illnesses and Disabilities, Crisis, Family Conflict & Communications, Grief, Health and Wellness, Women's health and pregnancy/postpartum, Obsessive Compulsive Disorders, Nuerodiversity and Self Esteem/Performance
Insurances accepted: Medicaid, BCBS, Blue Edge, Aetna, Healthy MT Kids-plus, Allegiance, Interwest, Missoula County Employee Benefits Program, Pacific Source, First Choice, Optum/UHC, MT Health Co-Op, Allegiance-Cigna, cash pay/out of pocket.