Jenna Marceau, LCSW, LAC, (EMDR Provider)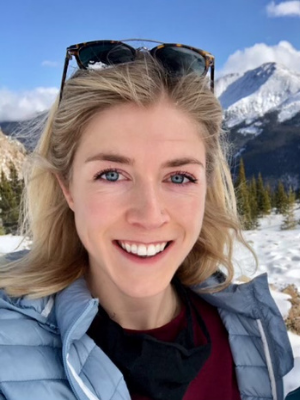 I'm happy that you're here! My name is Jenna (she/her) and I'm a licensed clinical social worker. Before becoming a therapist, I got a Bachelor's degree in Sociology from Pepperdine University and a Master's degree in Social Work from the University of Denver. After completing my education, I worked as a case manager and then a therapist in jail-based settings (both in Colorado and in Montana), where I learned to do the clinical and systems work that I practice today.
I offer a person-centered, systems and trauma-informed approach, and I use skills from motivational interviewing, Internal Family Systems (IFS) therapy, narrative therapy, cognitive behavioral therapy (CBT), dialectical behavioral therapy (DBT), and Eye Movement Desensitization and Reprocessing therapy (EMDR).
I have experience with adolescents and adults with mental health symptoms related to depression, anxiety, mood disorders, trauma, and psychosis, and substance use disorders. I also have training in suicide-related assessments and interventions. In addition to my clinical training and experience, I bring my sense of humor, favorite poems, and belief that change happens in caring relationships into the therapy room.
Though I love calling Missoula home, I'm originally from Colorado, and when I'm not working, I enjoy being outdoors, reading, practicing yoga, and spending time with loved ones.
Jenna is trained in EMDR and has an addiction counseling license (LAC).
Insurances accepted: Medicaid, BCBS, Blue Edge, Aetna, Healthy MT Kids-plus, Allegiance, Interwest, Missoula County Employee Benefits Program, Pacific Source, First Choice, Optum/UHC, MT Health Co-Op, Allegiance-Cigna, cash pay/out of pocket.