Jessi Magill, SWLC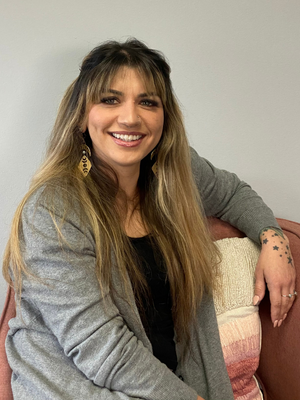 Welcome to Sunflower Counseling. I am so excited to be supporting you on your journey of self-discovery and improvement.
I am Jessi Magill, SWLC in Missoula, MT. I completed my Undergrad education at the University of Montana (go Griz!) with a Bachelor's in Clinical Psychology and focus in Forensic Science. I continued my Master of Social Work degree with Walla Walla University. I find joy and fulfillment in helping others and offering mental health services to those in need.
I have worked with clients of various ages and with a variety of presenting issues – I specialize in Trauma-Focused CBT, Dialectical Behavior Therapy, Narrative Therapy, Multi-Dimensional Family Therapy, Gottman Therapy for couples, as well as extensive experience working with trauma, depression, anxiety, grief, loss, and bereavement, personality disorders, substance-use, severe mental, emotional and behavioral disturbances, domestic violence, and crisis stabilization, and pharmacological interventions when desired and needed. I approach my work with clients from a person-centered perspective and believe that everyone who seeks change has the capacity to grow. I employ evidence-based practices to assist individuals in their mental and emotional health treatment goals. My objective is to understand my clients and work with them as individuals in finding the appropriate tools, skills, and interventions to assist in attaining individual goals. I place emphasis on a holistic approach to treatment and believe that even minor adjustments in various contexts of life can catalyze substantial change.
I am so excited to join you on your journey of introspection and to collaborate on treatment of your specific challenges. Life gets challenging at times for all of us. I maintain a space of hope for all of my clients that with dedication and the dream of a better tomorrow we can collaborate on a treatment course curated for each individual. We're honored that you have entrusted us at Sunflower to guide you on your journey of self-mastery.
Insurances accepted: Blue Cross Blue Shield, Aetna, Allegiance, Pacific Source, MT Health Co-Op (Utah health Plans), Cigna, Healthy MT Kids – under Blue Cross Blue Shield. Out-of-pocket is $90/session.