Jordan Lande, LCSW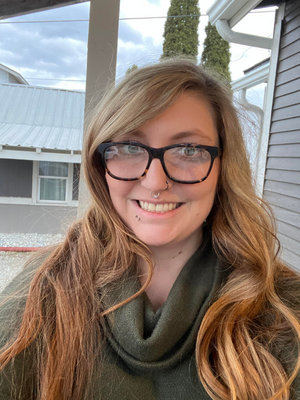 Jordan is a qualified therapist who works with adolescents who struggle with mental health and behavioral issues. Her specialty is working with individuals who have been struggling with the use of substances, anxiety, depression, and trauma. Jordan attended the University of Montana where she graduated in 2015 with her Bachelors in Sociology/ Criminology. She continued her education and in 2017 she graduated from Walla Walla School of Social Work with her Masters of Social Work.
She is also a certified trauma therapist, who specializes in attachment theory and grief counseling. Jordan recently was trained in ADOS to be able to diagnose autism and the autism spectrum. She is able to empathize with the population as she herself has also had experience working through her teenage years and finds pride in her journey of personal recovery.
Jordan was originally interested in becoming a police officer and working in the judicial system to help teens. After much thought, she realized she would be much better at helping teens before they entered the judicial system, and decided to become a therapist. She has worked with all ages ranging from 4-70. Jordan is interested in becoming a certified art therapist and loves to help teens find strength through their creativity.
Jordan is an avid outdoor adventurer who loves to fish, camp, and hike with her beloved dog Henry. Jordan had the opportunity to live in Greece for five months where she was able to enjoy good food and learn about the culture.
Insurances accepted: Medicaid, BCBS, Blue Edge, Aetna, Healthy MT Kids-plus, Allegiance, Interwest, Missoula County Employee Benefits Program, Pacific Source, First Choice, Optum/UHC, MT Health Co-Op, Cigna, cash pay/out of pocket.