Lacey Raymond, LCSW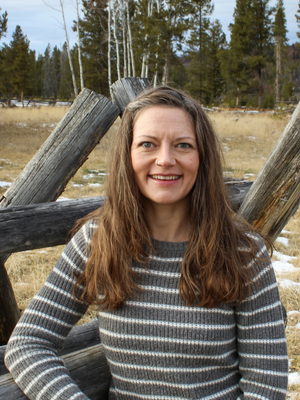 I love working with kids or adults who are kids at heart using a trauma-informed and strengths-based approach.  I have training and experience in a variety of tools and techniques including CBT, trauma-focused CBT, narrative therapy, motivational interviewing, art, play, and mindfulness.
In addition, I am a Holy Yoga certified instructor and I have a Integrative Nutrition Health Coach certificate. We can meet in person in Butte or over telehealth. Finding a good fit is the most important part of therapy so I thank you for taking the time to learn more about me as a therapist!
One of Lacey's favorite stories:
"One of my favorite metaphors for therapy is the story of the Golden Buddha Statue. To summarize the story, in the 1950's, a large clay statue was being moved in Thailand as a group of monks were relocating a monastery. The clay started to crack and one monk noticed a glimmer shining through one of the cracks. The clay was carefully chiseled away to reveal a golden statue was hidden under the layers of clay. Historians believed that the statue had been covered by clay hundreds of years earlier to protect it from attacks by the Burmese army. Like the statue, I believe we all have gold inside of us and therapy can be a tool to find that gold."
Insurances accepted: Medicaid, BCBS, Blue Edge, Aetna, Healthy MT Kids-plus, Allegiance, Interwest, Missoula County Employee Benefits Program, Pacific Source, First Choice, Optum/UHC, MT Health Co-Op, Cigna, cash pay/out of pocket.