Lisandra Banks, PCLC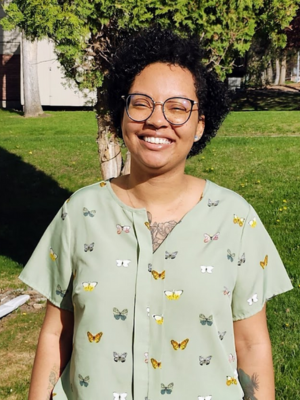 Welcome! Navigating life's challenges can be overwhelming, and recognizing the need for assistance requires courage. Your decision to seek therapy signifies an important stride towards healing and self-discovery. I am Lisandra Banks (she/her/hers), a Professional Counselor Licensure Candidate (PCLC). In my role as a counselor, I consider it my purpose to inspire and enable you to pursue your unique life goals.
I aim to create a warm, accepting environment where you can openly discuss your concerns without judgment. The bond between a counselor and a client is of utmost significance, and I am committed to fostering a positive, nurturing relationship with you.
I've had the privilege of working with individuals of diverse gender identities and cultural backgrounds, utilizing a trauma-responsive approach. As a person of color, I have a profound interest in serving varied populations. My clientele encompasses individuals grappling with sexual concerns, survivors of assault and abuse, those wishing to confront and understand their past traumatic experiences, and how these events shape their present lives. I have extensive experience working with survivors of domestic violence and sexual assault, individuals navigating different types of grief, and have received specialized training for counseling members of the LGBTIQ+ community, couples, and those dealing with intergenerational trauma.
My counseling is inspired by the Adlerian philosophy, which perceives clients as social beings striving towards their goals who need support and encouragement. I supplement this with a Person-Centered and Multicultural approach to foster authentic therapeutic connections. Mindfulness meditation, self-compassion, and gratitude are essential pillars in my practice as a counselor and my personal life.
In this inclusive practice, I extend my services to pre-teens, teens, adults, and couples, recognizing the unique challenges and transitions each age group encounters. I am committed to supporting you on this journey towards self-improvement. Remember, you're not alone on this path – reach out today and let's walk it together.
Insurances accepted: Blue Cross Blue Shield, Aetna, Allegiance, Pacific Source, MT Health Co-Op (Utah health Plans), Allegiance-Cigna, Healthy MT Kids – under Blue Cross Blue Shield. Out-of-pocket is $90/session.