Melissa Woofter, LCSW, LAC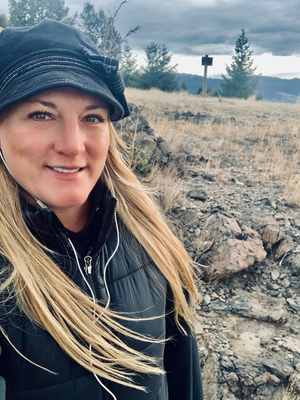 I am a licensed clinical social worker and licensed addiction counselor. I have a passion to work with individuals and families of all ages from various backgrounds. I work to help address life's dilemmas, difficulties and suffering that people endure due to present situations, conflict, past trauma and addiction. Painful emotions and suffering come in many forms and can be understood as symptoms or maladaptive behaviors that negatively affect one's relationships, health, career, personal development and emotional life. It can be helpful to understand what you are feeling, why and how to cope. During therapy sessions, we can work to alleviate difficulties, help manage life's varied challenges and live a more fulfilled life.
I was born and raised in Butte, MT and have had the opportunity to enjoy and reside in many southwest areas of the state. I received a bachelor's degree in Sociology and Criminology from the University of Montana. I have a master's degree in Social Work from Case Western Reserve University. I really enjoy working and supporting individuals. This includes meeting goals, modifying habits, improving the ability to form and sustain relationships, increase efficacy and coping capacity, facilitating client potential and promoting the decision-making process to promote overall well-being, and overall fulfillment and life satisfaction.
I have worked at many agencies and facilities throughout Southwestern Montana including Carol Graham Home, Teen Recovery Center, Share House, Inpatient Recovery Centers, Veteran's Treatment Court, Jail Diversion Program and State Prison. I have provided outpatient mental health and addiction therapy for individuals and groups at Western Montana Mental Health Center in addition to being a certified ACT instructor. I have worked with children and families at Acadia Health Care, Altacare of Montana in public schools providing play therapy, individual, group and family therapy. I have also had the opportunity to work with many individuals in the LGBTQ community.
I implement a strengths-based-integrated approach using various therapy techniques to meet your unique situation. I work with every person to best understand their specific dilemmas to help create personalized resolutions most suited for them. Talk therapy, cognitive behavioral therapy, dialectical behavioral therapy, exposure therapy, psychotherapy, motivational interviewing, mindfulness-based, solution focused, humanistic, family systems, reality therapy, play therapy, person-centered, and behavioral therapy.
I really enjoy my work and create a safe, non-judgmental environment to assist you in your personal journey of becoming what you've always wanted to be. Create the Story of Your Life …
Insurances accepted: Medicaid, BCBS, Blue Edge, Aetna, Healthy MT Kids-plus, Allegiance, Interwest, Missoula County Employee Benefits Program, Pacific Source, First Choice, Optum/UHC, MT Health Co-Op, Cigna, cash pay/out of pocket.