Petra Thysell, LCSW, (EMDR Provider)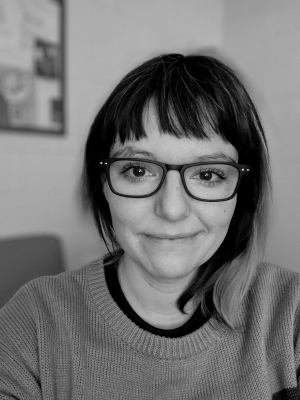 Welcome! We all have reasons for wanting to connect with a safe, non-judgmental person.  There may be daily stressors, big life changes, losses, unsettled family dynamics, searches for self-purpose, or traumatic experiences of any size that are bringing up some uncomfortable emotions or responses. Let's face it – the last few years have disrupted the entire world as we know it. 
You may be seeking services for yourself – or because someone is strongly encouraging you (grown-ups, partners, other outside forces). Whatever the case, we will work together to create a plan that is helpful to you.
Therapeutic Approach
I operate from a strengths-based, person-centered perspective. My approach is eclectic, meaning I draw from various theories and approaches. 
You may want to talk about some new music you've been listening to, and how it relates to an experience. I love that. It is an honor to hold a safe space for you. As your therapist, my goal is to respect you. You come with a wealth of strengths, challenges, experiences, and perspective.
I incorporate various models in my practice. One of the biggest tools that we have is the power of relationships. This is the basis of a trusting, meaningful experience in therapy.
Cognitive Behavioral Therapy (CBT), Dialectical Behavioral Therapy (DBT), and Rational Emotive Behavioral Therapy (REBT) are frequently woven throughout treatment. I utilize Motivational Interviewing to help us identify and foster changes. I am a proponent of Harm Reduction, a framework that works to lessen damage caused by what are typically considered unhealthy behaviors (substance use, self-harm). 
I am also trained in Eye-Movement Desensitization and Reprogramming (EMDR), an evidence-based practice which has been used to treat PTSD in veterans and everyday folks. EMDR can be generalized to address issues outside of PTSD, including phobias and obsessions. 
Experience and Education
I received my bachelor's degree at Minnesota State University, Moorhead, in 2008.  I majored in Sociology, and minored in Criminal Justice. Between 2008 and 2017 I held roles relating to adult mental health, Indigenous populations, special education, intimate partner violence, and school-based mental health. These roles each contributed to an intimate knowledge of various systems, guiding me to seek more wisdom and insight.
My path led me to The University of Montana's Graduate School of Social Work in 2017, when I entered the MSW program. My education gave me a chance to explore parts of the world, and my place in it. The MSW program at UM  laid a foundation for practice that focuses on social justice. I am a proud feminist and an aspiring ally for members of the BIPoC and LGBTQIA++ communities. 
Following my 2019 MSW completion, I have held roles in rural and community-based mental health, crisis intervention, providing services to UM community members impacted by identity-based harm, and adolescents who have experienced significant emotional challenges and traumas. 
I accept clients ages 10 and up! And I'm excited to meet you soon.
Insurances accepted: Medicaid, BCBS, Blue Edge, Aetna, Healthy MT Kids-plus, Allegiance, Interwest, Missoula County Employee Benefits Program, Pacific Source, First Choice, Optum/UHC, MT Health Co-Op, Allegiance-Cigna, cash pay/out of pocket.