Tara Hays, LCPC, NCC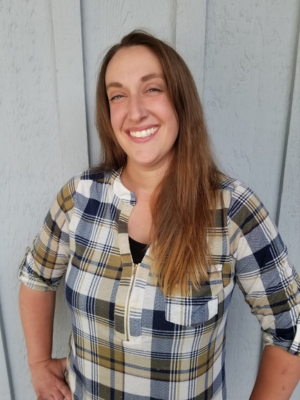 Hi there! And welcome!
We all know, life is tough, and it's perfectly normal to feel overwhelmed. But guess what? It's a good reminder to know – you don't have to go it alone.
I'm here to actively guide you towards self-discovery, understanding, and growth. I believe in you and your potential, even when you're having a hard time seeing it yourself.
With my strong background in adaptive therapeutic services, human development, youth and family dynamics, I've got the professional tools and personal insight to help you navigate through life's challenges. Our goal? It's to uncover your inherent strengths and learn how to use them to your advantage.
As such, I use evidence-based and research-backed methods to help you make quick, confident decisions. We'll explore your internal resources — and figure out how to put them to good use.
Our work together will increase your self-awareness, build positive coping strategies, and empower you to regain a solid sense of self-regulation. This isn't about fixing you — because you're not broken. It's about learning to understand and appreciate yourself, and taking concrete steps to create the life you want to live.
Therapy isn't a sign of weakness, it's a sign of courage. It takes guts to ask for help, and even more to face your fears and challenges head-on. I'm here to stand with you, to guide you, and to celebrate with you as you conquer each new hurdle.
Let's transform our lives together, one step at a time.
Insurances accepted: Medicaid, BCBS, Blue Edge, Aetna, Healthy MT Kids-plus, Allegiance, Interwest, Missoula County Employee Benefits Program, Pacific Source, First Choice, Optum/UHC, MT Health Co-Op, Allegiance-Cigna, cash pay/out of pocket.